Art Writing
'That is Grief' is a photographic collage using text scattered across a digital image of a coastal sunset sky, from a poem written in response to a live performance piece (Sound Grief Project by Lua Bairstow) created in 2022.

'A book about tears' for The Book of Book Ideas, 2022. Published by 2023 Press. ISBN 978-1-7397451-1-0
Paradiso COPY publication as part of Wild Pansy Press residency, 2013.

Performance of The Sky for COPY: Charts, Yorkshire Sculpture Park, 2012.
Automatic Writing in response to Ron Athey 'Gift of the Spirit: Automatic Writing' for COPY // unfold, 2011.
RITE published as part of Critical Communities, a New Work Network and Open Dialogues project exploring the practice of collaborative critical writing on and as new work (interdisciplinary and live art), 2009.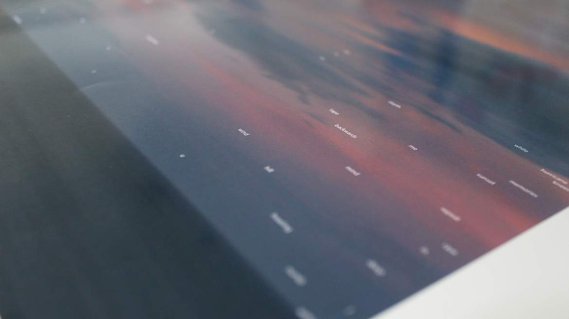 Commissioned Writing & Interviews
Review of Andrew Omoding, Welcome to Me, Scarborough. To See and Hold My Work at Crescent Arts, Woodend Gallery, Scarborough for Corridor 8, Jun 2022
Interview with Idit Nathan and Helen Stratford, Further Afield at Yorkshire Sculpture Park for Corridor 8, Oct 2021
Dwell Time: a moving picture of mental health - Extended Review of Dwell Time Issue 2 for Corridor 8, Aug 2020

Interview with Kerry Harker and Claire Irving, East Leeds Project for Corridor 8, Oct 2019
Yoko Ono Exhibition Review for Corridor 8. Mar 2019
Review writing for Northern Soul 2016-2017

(in)Xclusion Interviewand Text Commission from East Street Arts: Feb 2012
Compass Live Art Symposium, Leeds, Associate Artist and Writer. Nov 2011
AN Interface 'Degrees Unedited', Interview with David Richmond, York St John University. Jul 2011
WHIPPIT– Commissioned Writer for the 6th National Whippit Night, York Feb 2010
Critical Communities and RITE publication, Feb – Dec 09
Writer for Open Dialogues: New Life Berlin Festival - Collaborative writing project for Wooloo.org, Berlin, Germany. May-Jun 2008
Time & Tidal Flow, Live Art and Contemporary Performance Festival Hull Time Based Arts and New Work Yorkshire, writer in residence/editor. Apr 2008